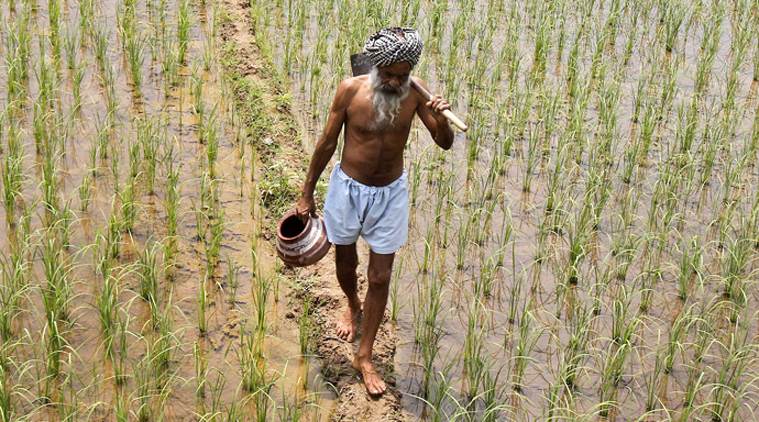 Written by ANJU AGNIHORI CHABA | Jalandhar |
Updated: January 4, 2018 12:25 pm
Taking note of cloudy weather conditions and drop in temperature, the Agriculture department has asked farmers to monitor their fields on a regular basis as there is every possibility of yellow rust attack.
As the sub-mountainous areas of Hoshiarpur, Gurdaspur, Nawanshar and Ropar districts are more prone to this attack during cloudy season, experts said that it can be controlled if checked from the beginning. They also said the disease spreads with wind and farmers who are not replacing their wheat varieties after few years are susceptible to the disease.
Yellow rust is a fungal disease which manifests as powdery yellow stripes on leaves. These stripes hinder photosynthesis makes the grain shrivel and stunt growth of the plant. Being a deadly disease, it needs timely action. The yellow rust attack which spreads very fast and can mar the entire crop it not taken care properly, experts said.
Dr Amrik Singh, Block Development Agriculture Officer, Pathankot, said yellow rust is usually noticed during this season and the department has already formed teams to keep a regular check on this. "We are educating farmers too to keep a tab on the crop," he said.
For all the latest India News, download Indian Express App
  Related news
  Popular News